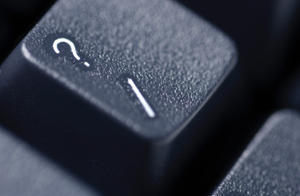 We welcome your questions! This section is a compilation of answers to the questions most commonly asked by contributors, technology startups and the community. Just start by following one of the links below.
If you can't find the question you wanted to ask, don't hesitate to contact us.
What is FireSpring Fund?

FireSpring Fund ("FSF") is an not-for-profit evergreen seed fund and accelerator program that provides seed capital to early-stage technology companies located in Central Florida that demonstrate significant growth potential with a broad national or international reach.


Why was the fund established?

Florida receives only 1.8% of the venture funding in the US and only 0.5% of total seed funding (2013), but we are the third largest state. There is funding gap that needs to be filled. Seed funding has not grown organically, so FireSpring Fund was formed by local community leaders to help fill this gap.


What is an "evergreen seed fund"?

There are two parts to this answer.
1. An "evergreen fund" is structured so that all of the profits generated are reinvested back into the fund and redeployed into other startups in perpetuity. Think of it as a pay-it-forward model.

2. A "seed fund" invests in early stage companies before other forms of financing is typically available. In the technology world, this is before angel or venture capital funding. Think of it as planting seeds and providing the sun and water to sprout an investment-ready company.


If I were to contribute funds, how is my money used? Will I receive a return on my contribution?

Amounts contributed to FireSpring Fund are used to invest in promising technology companies in Central Florida. You do not personally earn a return on your contribution but FireSpring Fund will earn a return from the equity position in invested technology companies. FireSpring Fund is a tax-exempt organization under section 501(c)(3) of the Internal Revenue Code. Per the IRS, bequests, devises, transfers and gifts to the fund are tax deductible.

We have a responsibility to our community and our donors and work hard to ensure long-term sustainability of the organization. We make our IRS Form 990 available for review, as required by law. Visit our Financials page to learn more.


How did the grant come about? Who applied for the grant?  How was is awarded?

The grant was the brainchild of many in the community that believe that seed funding is the missing ingredient to build a strong technology ecosystem in our community. The grant application was led by University of Central Florida, The City of Orlando, Rollins College, Starter Studio, and Canvs. Tom O'Neal, Kirstie Chadwick, and Gregg Pollack were the driving forces behind the grant application. Kirstie was instrumental in writing the grant and bringing together all of the key participants.

On March 30, 2015, the US Economic Development Administration announced a grant to raise, deploy and manage a $5 million evergreen seed fund that invests in innovative technology startups in Central Florida. The grant was matched with funds from the community including the City of Orlando, UCF, Rollins College, Cross Fernandez & Riley, Attorney David Mitchell, Jones Lang LaSalle, Creative Village, Canvs, StarterStudio, and crowdfunding including both cash and in-kind donations.

U.S. Secretary Penny Pritzker came to UCF to make the exciting announcement at a press conference in early April 2015.


What are the conditions of the grant?

The grant and matching funds from the community provide funds to raise, deploy and manage an evergreen seed fund. The fund will invest in innovative technology startups in Central Florida counties that include: Orange, Seminole, Volusia, Osceola, and Brevard. The time frame to raise the $5M fund is over a five-year period, so by April 2020.


Who can participate in the program?  What is the criteria?

The program is for innovative and scalable technology startups in Central Florida. Startups must apply for the program and requires they commit to a three-month accelerator program. The accelerator program provides intensive education and mentorship designed to accelerate the startup's progress to discover a viable and scalable business, refine the startup's pitch, and prepare the startup for additional rounds of funding.
 
The selection criteria for acceptance into the program may include unique, breakthrough and competitive ideas, large addressable market ($1B+), and/or position for quick exit, and flexible and coachable entrepreneurs.


Who is running FireSpring Fund?

FireSpring Fund's Executive Director is Donna Mackenzie, a veteran startup technology executive. In addition, we have a Board of Directors consisting of community leaders. To find out more please visit the Board page under About on this website.


How is the fund different from Venture or Angel Capital?

FireSpring Fund is different from typical investment funds in two key ways. While it is crucial that the fund's investments have good returns, the primary measure of success is not traditional ROI, but the creation of a strong portfolio of companies able to attract follow-on financing and the development of the capital eco-system in our community.

FireSpring Fund provides seed capital and accelerator program that helps to position the companies in the program to gain Venture or Angel Capital to help them grow here in our community.


Are there other funds like FireSpring Fund?

How is FireSpring Fund funded?

Sources of capital are both public and private, and include charitable contributions from civic-minded philanthropists, business and professional leaders, foundations, universities, economic development agencies and local government grants.


How are investments decided? How much is invested in each company?

There is an application process that each startup must complete. The selection of the qualified applicants is made by the Board of Directors working closely with experienced technology executives and venture funders.

Companies receive $25,000 upon acceptance into the Accelerator and they are each eligible for up to $225,000 in total depending on reaching predetermined success metrics.


What companies are eligible for funding?

Companies must be located in one of the following Central Florida counties: Orange, Seminole, Volusia, Brevard or Osceola. They must be early-stage technology companies with high growth potential.

We are currently expanding to other regions in Florida, if you would like to find out more please contact us.