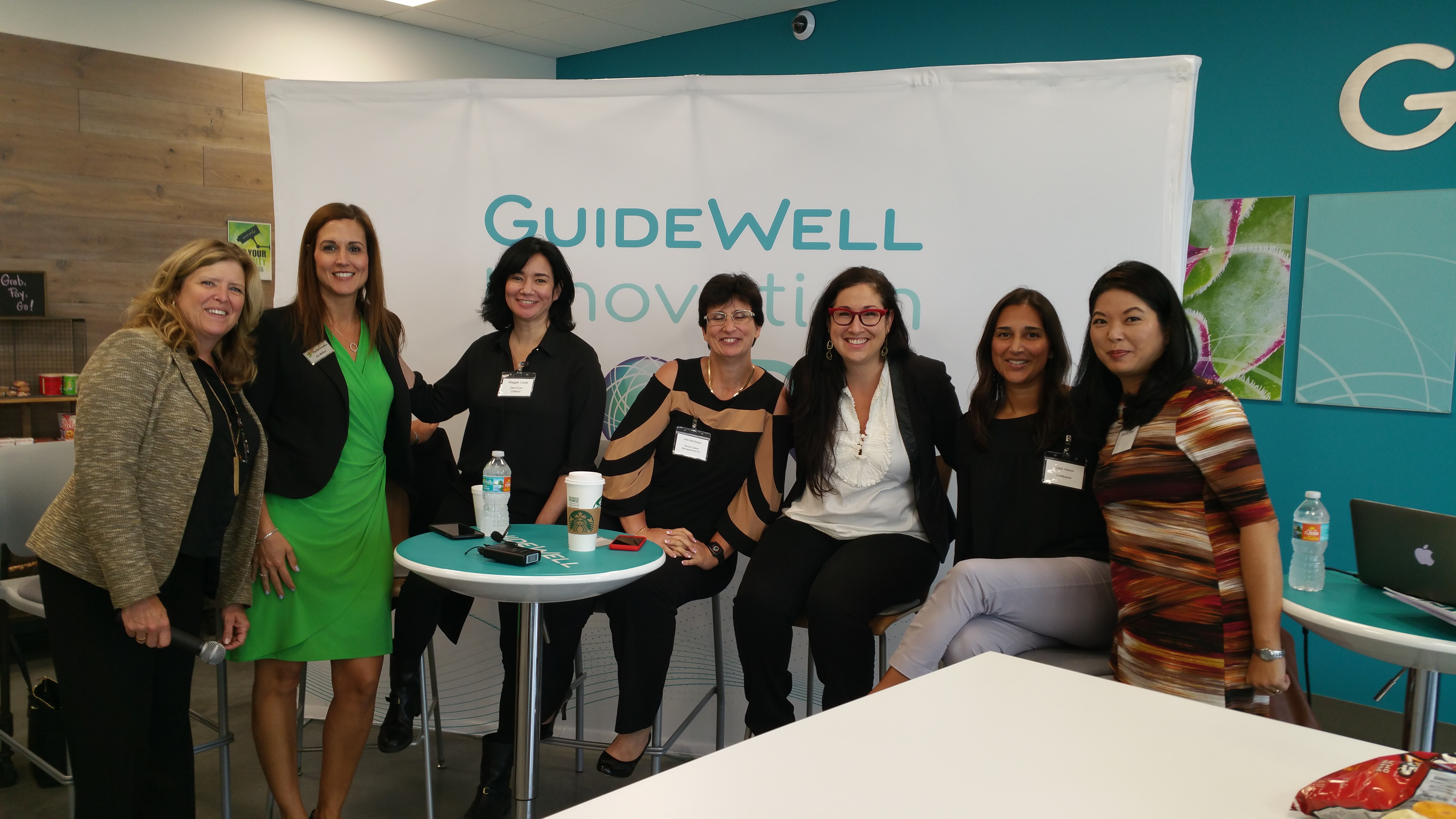 Drones gathering intel on crops. Space tugs repositioning satellites in space. Artificial intelligence. Route optimization. Underwater robotics. Weather prediction. Nano extraction of precious metals. Next generation sensor and capacitor technology.
No, it's not the line-up for a TV show on the future of technology. It's just part of the line-up of the challenges being addressed by a new batch of early-stage companies who pitched investors at the recent 2nd Annual Central Florida Investor Showcase.
Held on October 3 at GuideWell Innovation's futuristic conference space in Lake Nona, Florida, the day-long event brought together 16 companies from Central Florida accelerators and incubators (Domi Station, Canvs, FireSpring Fund, Groundswell, GuideWell Innovation, and VentureScaleUp) as well as nearly 50 accredited investors from the Southeast (and beyond).
Bonus round! At lunch, we were treated to a roundtable panel of four women founders to talk about the differences--and difficulties--women-led companies are experiencing in raising capital. The panelists were Maggie Louie (CEO, Dev/Con Detect), Julie MacGregor (CEO, Global Safety Management), Maxene Tuchman (CEO, Caribu), and Leela Watson (CEO, InitWeather). The two moderators, Sandra Arber of New World Angels and Joy Melton of Florida Funders, asked some provocative questions and got some provocative answers. You should have been there!
All told, nearly 100 individuals registered for this reprisal of the first Showcase held in November of last year. The goal? Simple, introduce 16 investment-ready companies to a wide variety of seasoned venture capitalists, angels and angel funds.
The Investor Showcase is the creation of FireSpring Fund, Canvs and Mosley Ventures of Atlanta. A special thank you to the many sponsors who helped to make the day happen: FAN Fund, Florida Angel Nexus, Florida Funders, GuideWell Innovation, Mosley Ventures, and New World Angels.
This was a huge day for Canvs, FireSpring Fund and its advanced accelerator as eight of the companies presenting were FSF portfolio companies. Five companies from its Orlando cohort and three from Volusia County, the latter all part of the new MicaPlex innovation complex at Embry-Riddle Aeronautical University. If you haven't visited it yet, you need to go! And GuideWell Innovation, too. Two amazing new facilities dedicated to innovation and entrepreneurship.
For some of the presenting companies, this was their first investor pitch or major presentation, others were veterans, from serial entrepreneurs to those who have won pitch and business plan competitions.
So, how do we innovate? We combine ideas, talent, programs, and mentoring from entrepreneurs for entrepreneurs. Then we sprinkle in a little of that precious commodity, seed funding, and set these startups on a course for growth and help them gain customer traction and prepare for venture funding.
What do you get? You get companies solving the delivery route optimization with a bit of secret sauce. You get submersible robots that record a marine dive. Or nano "balls" that turn mining slag heaps into mountains of silver, gold and other precious metals. Maybe your next online shopping experience will be enhanced with the help of artificial intelligence.
While this day was only open to accredited investors, rest assured if you weren't there that Central Florida has true innovation going on. And we know the recipe: Ideas+Talent+Programs+Mentoring+Capital = Innovation in our region.
Please come visit us at Canvs, home to FireSpring Fund, where we make it easy for anyone to get started.
Presenting Companies:
FireSpring Fund Accelerator at Canvs:
Frida.ai (formerly Artistry.io LLC)
Capacitech Energy LLC
Heno LLC
Statusphere, LLC
Zuke Music, Inc.
FireSpring Fund Accelerator at MicaPlex:
Censys Technologies Corporation, Inc.
Sensatek Propulsion Technology, Inc.
Weintraus, LLC
Domi Station:
Autem (formerly Nasdanq)
Groundswell Startups:
InitWeather
Sanvis Health
Scubotics
Guidewell Innovation:
Panoptex
Venture ScaleUp:
FleetZoo
ThorOre
Multicore Photonics