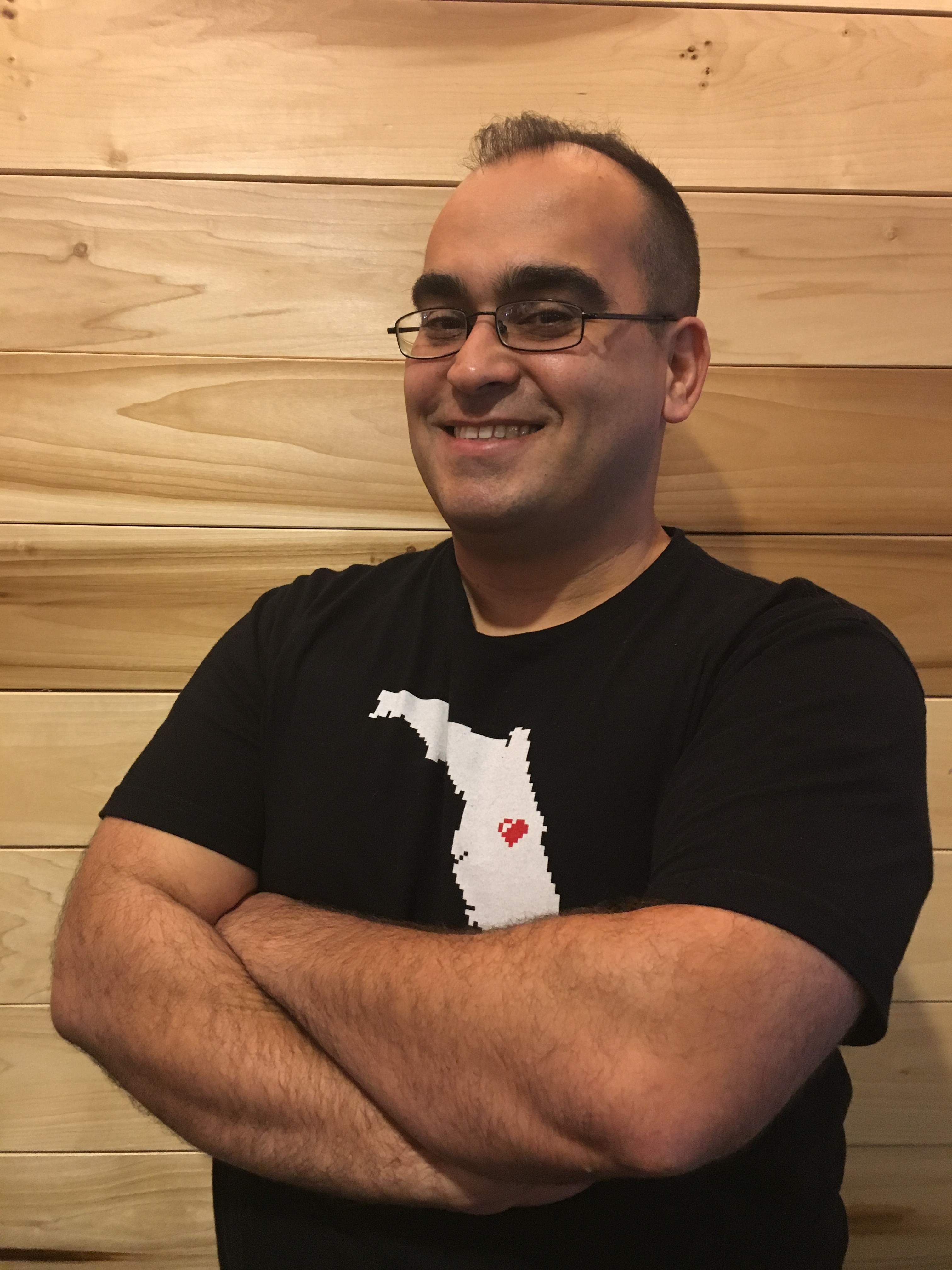 We are excited to spotlight FireSpring Fund Orlando Cohort #2 member, Luis Morales of Artistry.io. Luis describes the journey from Canvs member to Starter Studio graduate, to FireSpring Fund class member.
Were you a Canvs member before you joined Starter Studio?
No, I used to work out of the Catalyst co-working space for around a year before I joined Starter Studio.
How did you find out about Starter Studio?
Before moving to Orlando around 2 years ago I did some research about Orlando's tech accelerators and co-working spaces. That's how I first learned about Starter Studio. Then while working from Catalyst I met some Starter Studio alumni who were in the first cohort of Venture ScaleUp. The conversations with those Starter Studio alumni motivated me to apply to Starter Studio. Best business decision I've ever made so far.
When did you join Starter Studio? When did you graduate Starter Studio?
I joined Starter Studio in August 2016 for their 7th class. And graduated in November 2016.
Did you stay at Canvs after Starter Studio?
Yes, definitely. I kept using Starter Studio's desks full-time until they kicked me out because the next class was starting. And after that I stayed at Canvs, first in the community desks and later in a dedicated desk until FireSpring started.
How did you meet your two co-founders?
I met both of my co-founders at Canvs. First, I met Cindy at the lunch tables around August 2016 while in Starter Studio. Cindy and I used to chat sometimes during lunch. The day after Demo Day Cindy told me that she enjoyed Demo Day a lot and wanted to work in a tech startup. I told her: "Well I need help with Artistry.io and it's a tech startup, do you want to join?" And around 2 weeks later we reached an agreement using the equity principles in "Slicing the Pie."
Then I met Mike around December 2016 at Canvs after he moved his company, Affiliate Manager, to Canvs. We used to talk a lot about business and Puerto Rican matters (mostly food). Mike selflessly shared business advice and experience even before he joined our team. Around January 2017 I told Mike about Frida.ai and how I was planning to implement machine learning in Artistry.io's Product Customizer. He liked the Frida.ai idea a lot, and suggested that we applied Frida.ai to the whole e-commerce flow, not only to customizable products. Mike started actively working with us in February 2017 and formally joined Artistry.io in March 2017.
Any final thoughts you'd like to share about your experience at Canvs/Starter Studio/FSF? Or beyond?
Canvs, Starter Studio and FSF are having and will continue to have a deep impact in Central Florida's tech and business environment. Joining a community is an instrumental step to becoming a successful entrepreneur. Unfortunately, for introverted and tech oriented individuals like myself, it's hard sometimes to break the ice, expose ourselves and join a community. In my personal case, Starter Studio provided an inspiring and safe space that made me feel extremely comfortable putting my work out there and letting others give me the right feedback for me to grow both personally, and professionally. I am truly honored to be part of this amazing community and I am extremely grateful of the hard work by Gregg, David, Dayle, Donna and the rest of the Canvs team. I know that thanks to their efforts one day I'll be in a position to pay it forward and help others like myself succeed in Orlando.